I am grateful to everyone who has been kind enough to share photos of the Rossetti plot at Highgate Cemetery, the burial place of Gabriele and Frances Rossetti (Dante Gabriel's parents), Christina Rossetti, Elizabeth Siddal Rossetti, William Michael Rossetti and other family members.
Dante Gabriel Rossetti is not interred at Highgate; he is buried at Birchington, Kent.
2008: Special thank you to Jack Challem, who was the first to share photographs with me, taken on his 1985 visit to Elizabeth Siddal's final resting place.
I know that many visitors to this site appreciate this glimpse of Highgate, so I thank all of you who have shared their stories in the comments area.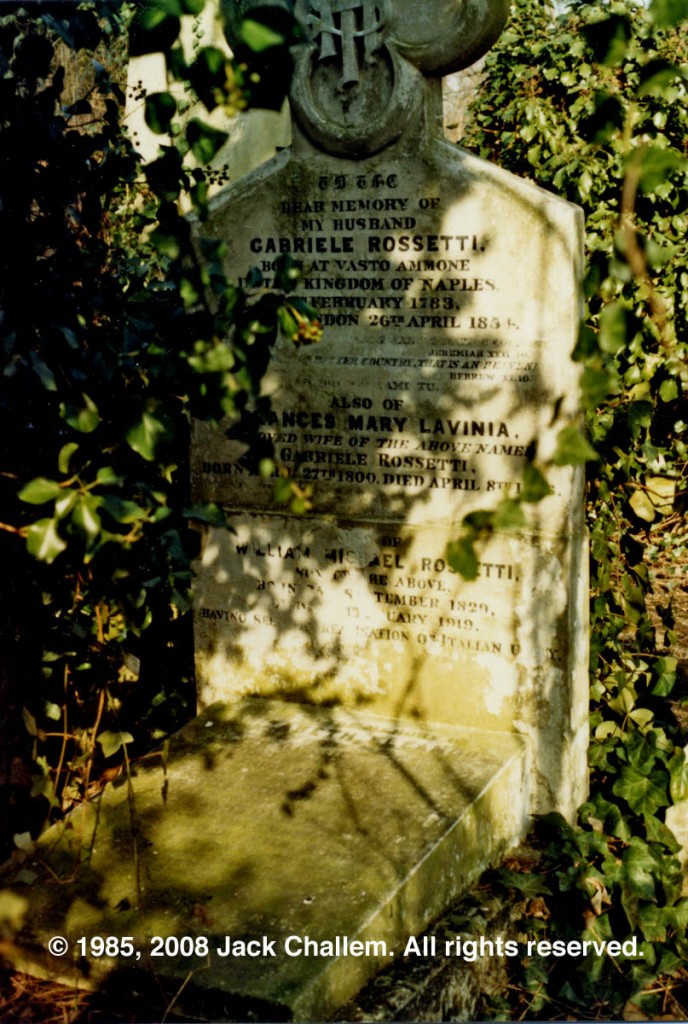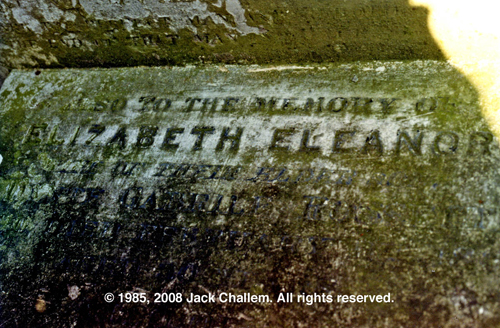 Rhonda Parsons has shared a photo of herself at Lizzie's grave, taken in 1995.  Rhonda says that she has had an interest in Pre-Raphaelite art since she was 18 years old, and is particularly drawn to the life of Elizabeth Siddal.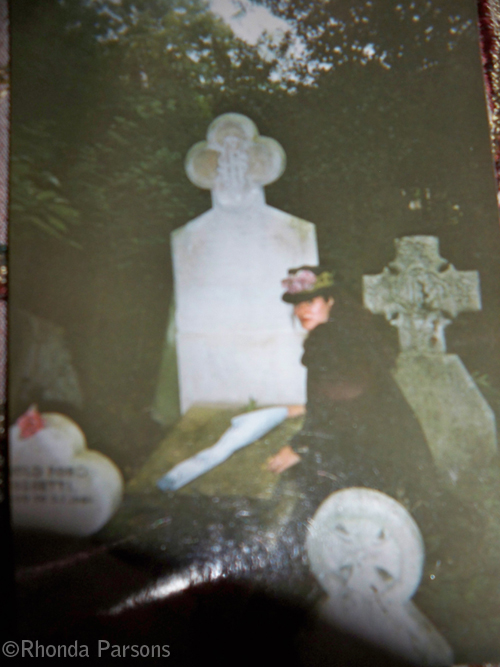 2009: Recently, Scott Chatfield was able to visit Lizzie's grave and says that after viewing Lizzie's grave, he visited the Tate and saw Lizzie as Ophelia, as well as the other PRB masterpieces they have there. Thank you to Scott for not only sharing photos of Lizzie's grave, but of Highgate as well.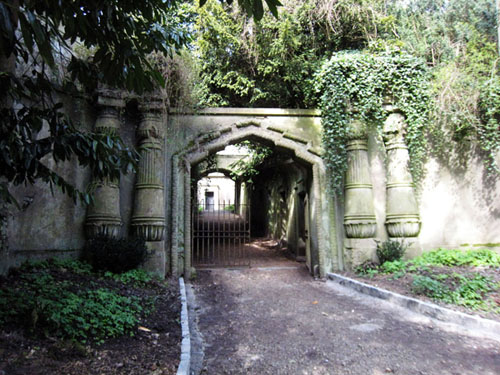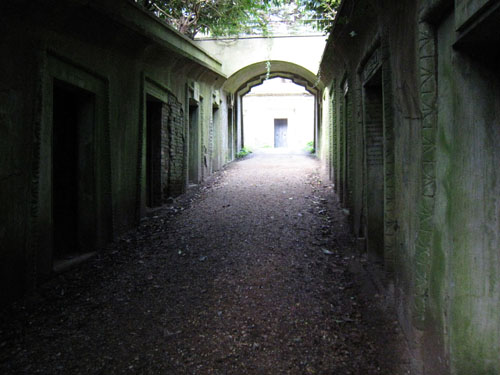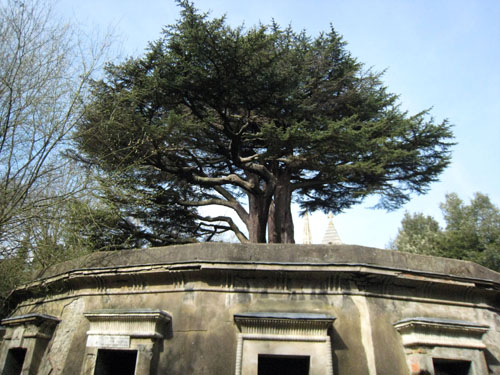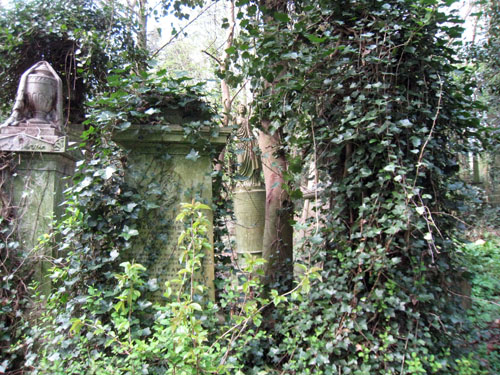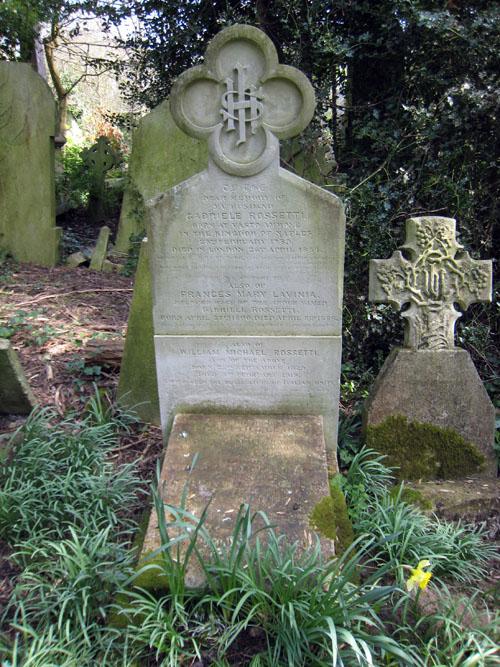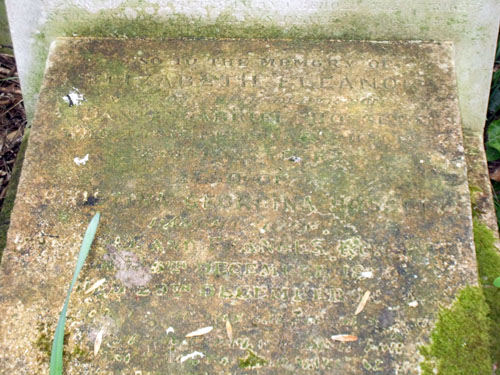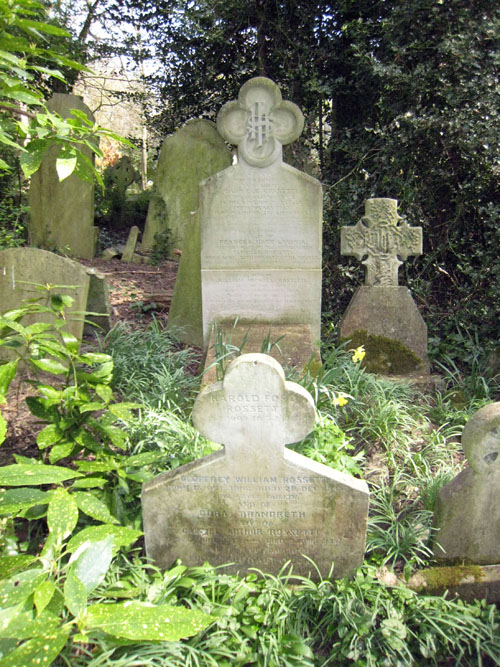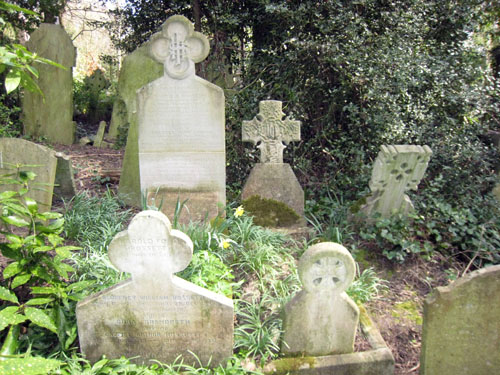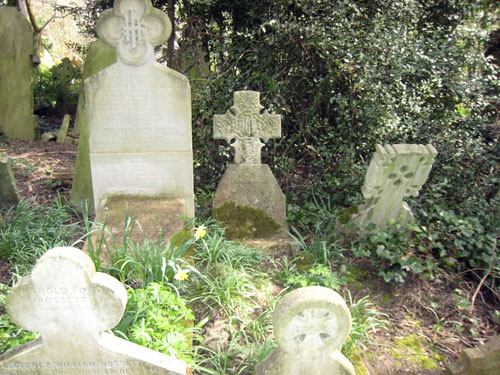 Rebecca Lubas was also kind enough to share photos from her visit in 1993.   The photos below are shared using  the following license.  Please click the Creative Commons icon and read the terms specified before sharing or using them.  

This work is licensed under a Creative Commons Attribution 3.0 Unported License.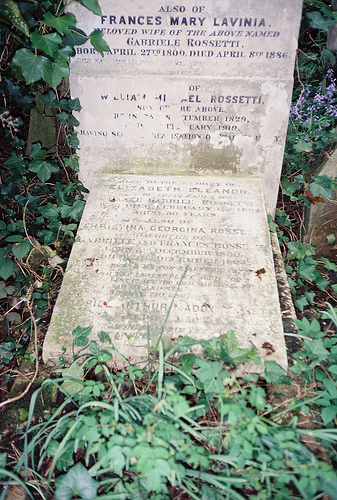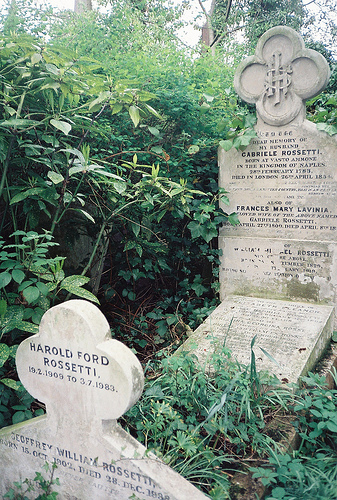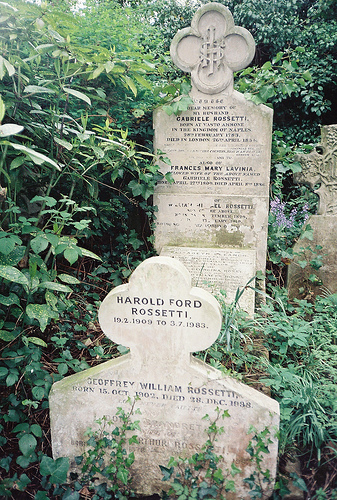 Added November 11, 2010. I am so grateful to Sam, a dedicated volunteer at Highgate Cemetery, for sending not only these beautiful  photos, but for also giving the slab a good scrubbing so that we can all see these words better.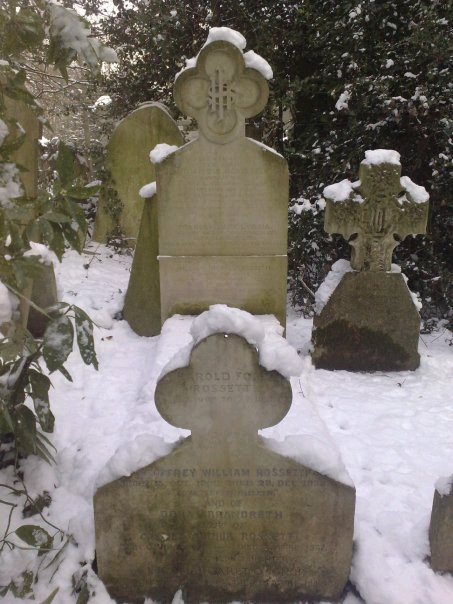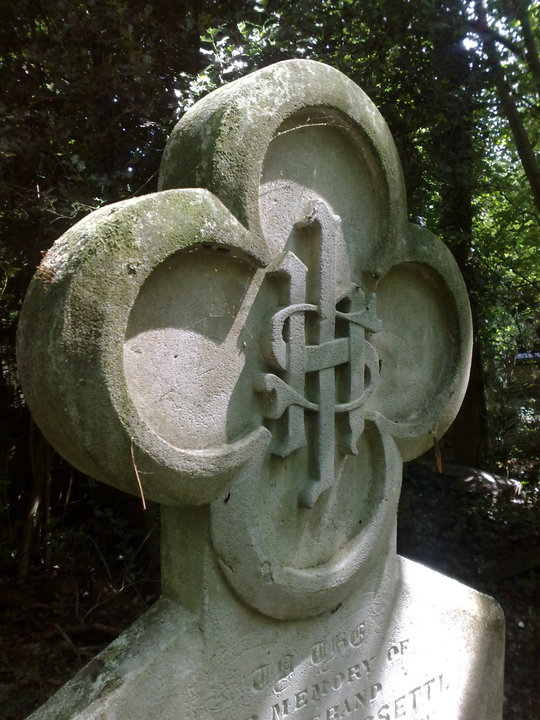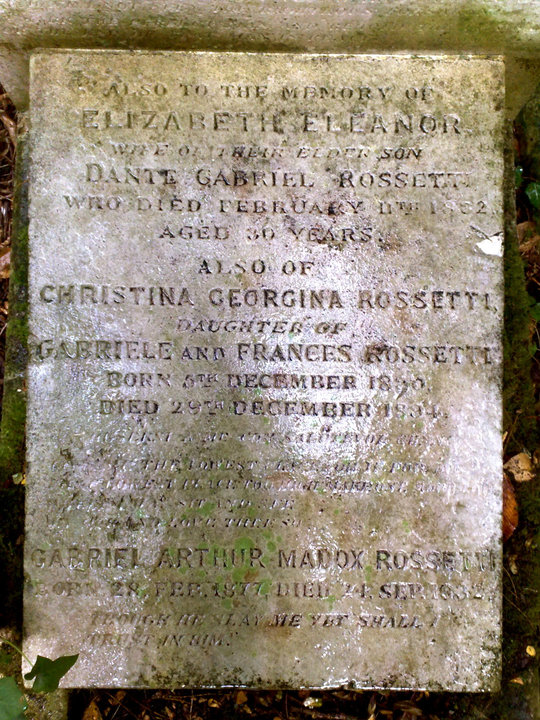 Added December 1, 2010:   Author and artist Kris Waldherr recently made the pilgrimage to Lizzie's grave and has generously shared her photos.  She's also posted a comment on this page, which I'll share below.  She is the author of Doomed Queens, The Lover's Path and The Book of Goddesses, and creator of The Goddess Tarot.  Visit her website.
"I was fortunate to visit Lizzie's grave last Friday. Her grave is in the West Cemetery, which has restricted access due to its fragile condition. Lizzie's grave is down a hidden, isolated and ivy-strewn pathway which was slick with autumn leaves. Interestingly my guide said that she's visited by more men than women–and the men tend to weep. One even became visibly angry and ranted about how she was abused by Rossetti. "I think the women who visit are made of sterner stuff," my guide concluded. Was glad to see there were some flowers recently left to which I added my offering. I brought her a peach-colored rose, which reminded me of her complexion in the first Beata Beatrice oil painting by Rossetti."–Kris Waldherr