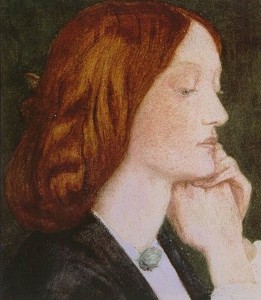 Dim phantoms of an unknown ill
Float through my tired brain;
The unformed visions of my life
Pass by in ghostly train; — taken from Elizabeth Siddal's poem A Year and A Day
There is no hope of my knowing what 'unformed visions' of Lizzie's life could have possibly passed by in 'ghostly train' before her. While I may not ever be able to fill in the gaps, I've not yet reached a point where I have lost interest in pursuing Elizabeth Siddal and chronicling information about her here at LizzieSiddal.com.
This site is my journey.
I started this journey alone, but over the past fourteen years of this online project,  I have discovered fellow travelers. While I dedicate my time to these pages, this is not solely my site. It is here for all of us who have been captivated by Elizabeth Siddal, those of us compelled to search, to read, to follow paths in the hopes that we  will somehow help us to understand her. We are what I like to call 'Elizabeth Siddal enthusiasts'. You're probably one too.
But in case you're not (yet):
Elizabeth Who? Elizabeth Siddal started out as an artist's model who posed for members of the Pre-Raphaelite Brotherhood. In time, she broadened her horizons and became a painter and poet in her own right. She is widely recognized from the painting Ophelia by Sir John Everett Millais; the story of her posing as Ophelia is as famous as the work itself. Eventually, she would pose only for Dante Gabriel Rossetti, who encouraged her pursuit of art. He became her mentor and art tutor, he drew her obsessively, and he loved her.
In many accounts of her, you will see her death described as suicide. I am of the belief that her dosage that night was unintentional, a tragic end similar to that of many addicts. I will never attempt to sway you, though. Whether intentional or not, she sadly lost her life due to a fatal overdose of Laudanum. You can read a transcript of the inquest here.
Shortly after her death, her husband, Dante Gabriel Rossetti enclosed his manuscript of poetry in her coffin.
He had her exhumed seven years later in order to publish them.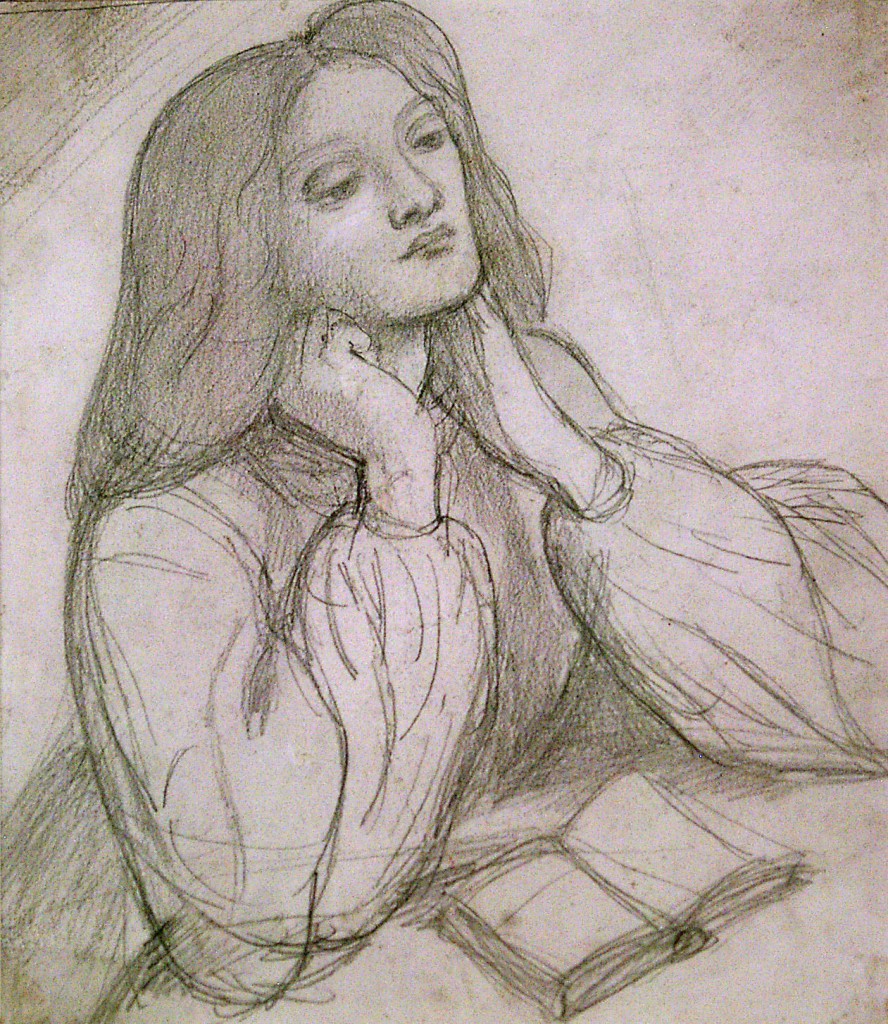 The hills grow darker to my sight
And thoughts begin to swim. (from her poem, At Last)
Lizzie was discovered in millinery shop, a simple girl who was tall for the time and had a mass of red-gold hair. Her first sitting was for Walter Deverell's Twelfth Night.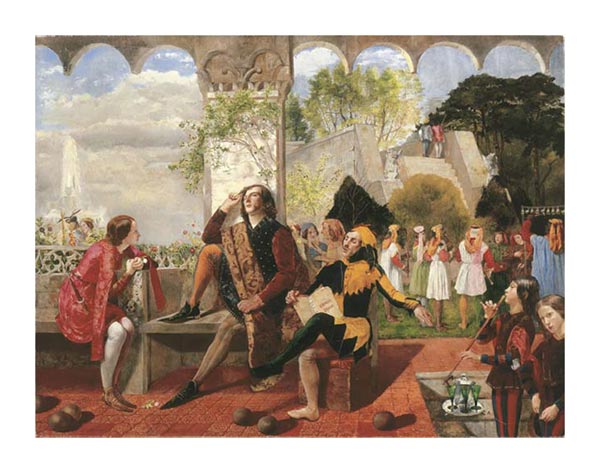 Lizzie then began to pose for other Pre-Raphaelite artists, such as Sir John Everett Millais and William Holman Hunt. It is Millais' depiction of her as Ophelia that adds to her legend.  Posing in a bath warmed with oil lamps underneath, the lamps burned out over the course of the long session.  Lizzie grew ill from laying in the freezing water for hours as a cold, silent Ophelia.  Her father threatened to sue Millais.
I started LizzieSiddal.com fourteen years ago, having spent at least a decade prior studying her.  Almost my entire adult life has been in pursuit of this elusive woman.
Like most people, I first discovered her through the tale of her exhumation and my reaction was a mixture of outrage and fascination.
When I read this fragment of one of her poems, my curiosity became something else entirely. Something deeper.
Dim phantoms of an unknown ill
Float through my tired brain;
The unformed visions of my life
Pass by in ghostly train;    — taken from Elizabeth Siddal's poemA Year and A Day
The imagery of dim phantoms, the idea of this woman's struggle and her 'tired brain' reached across a century and gripped my heart.  I don't know if I had ever felt such compassion before for someone so long dead.
All these years of compiling information about her life and I am just now realizing that she has become, to use her words, my own dim phantom.
Describing the writing of her book Possession, A.S. Byatt said "I had been thinking about such a novel for at least 15 years, and it had changed a great deal in my head during that time. Unlike anything else I have written, it began with the title. I was sitting in the old round reading room in the British Museum, watching the great Coleridge scholar Kathleen Coburn pacing round and round the circular catalogue, and I realised that she had dedicated all her life to this dead man. And then I thought "Does he possess her, or does she possess him?" And then I thought there could be a novel, "Possession", about the relations between the living and the dead. It would be a kind of daemonic tale of haunting." (via the Guardian,here)
My pursuit of Lizzie Siddal happily and unequivocally possesses me. That, in turn, led me down an endless rabbit-hole of all Pre-Raphaelite art and artists.  For that, I am grateful.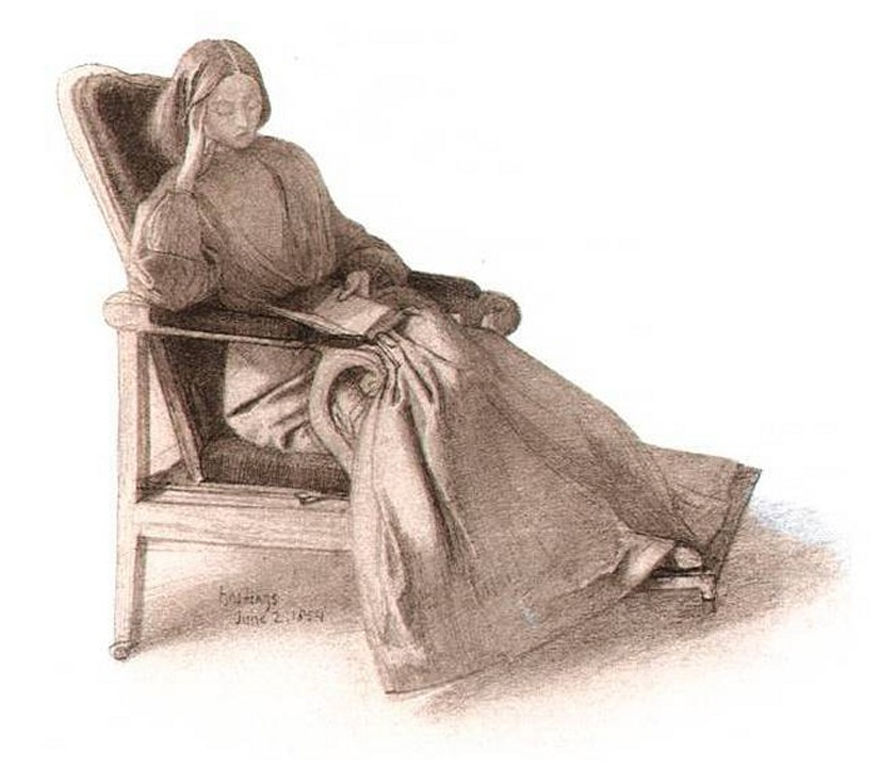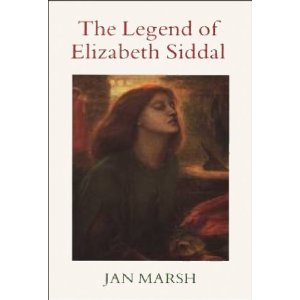 I am thrilled and honored that LizzieSiddal.com received a brief mention in the preface to the second edition of Jan Marsh's The Legend of Elizabeth Siddal.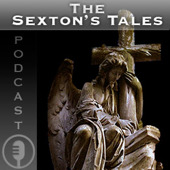 Listen to or Download The Sexton's Tales episode, The Exhumation of Ophelia.  Brilliant dramatization.  MP3 format.  This download is free.