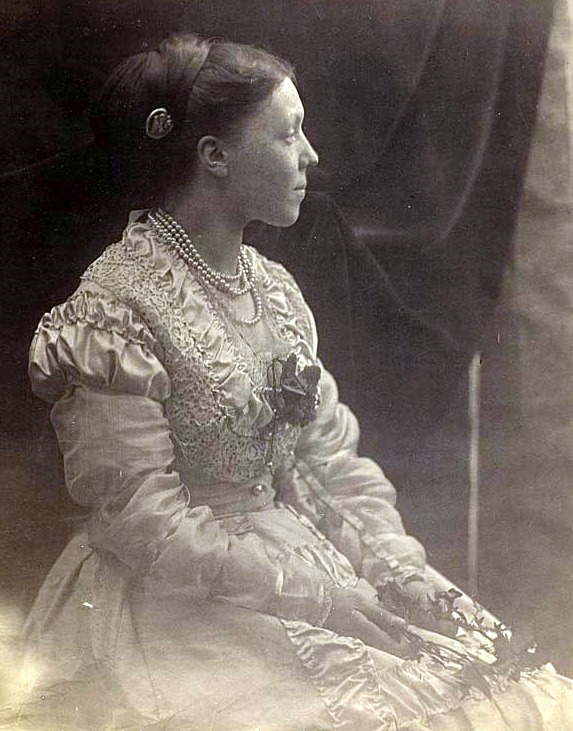 In 1899, John Guille Millais published a two-volume tribute to his father, The Life and Letters of Sir John Everett Millais. One of the things I admire most about this work is that J.G. invited a large circle of friends, family, fellow artists and critics to share reminisces of his Millais and his work. I particularly enjoy the breathless enthusiasm of Anne Thackeray, who, like many of us, was smitten with Ophelia at first glance. "
When I first saw your father I was a girl in the schoolroom, and even to my schoolroom eyes he seemed scarcely more than a boy. Perhaps he looked younger than he really was. He was not so handsome then as he grew to be later, but he was very striking in appearance, with wonderful thick, bushy hair; he was gay, strong and he talked. He was somebody, in short. We already knew some of his pictures. In those days it was our custom to admit ourselves to certain private views of our own. We used to get up very early, and with some girls who lived close by, go off to the Academy together, and be at the doors when they first opened. On one occasion when we arrived, although it was so very early still, I remember there was already a little crowd assembled round a certain picture. We had to wait to see it till we could get to be in front of the people. I gazed, charmed and bewildered. Was it fairyland, or was it all real? That shining glen, that floating, radiant figure? I knew not what I saw, but the picture took hold of my imagination, as some pictures do; and after years and years, when I saw the "Ophelia" again, it was not less beautiful than I remembered it.

Anne Thackeray in The Life and Letters of Sir John Everett Millais, Vol. II, p. 411.